A book with my one-page contribution is now a 2022 Macavity, Anthony, and Agatha award winner for crime non-fiction!
How to Write a Mystery, edited by Lee Child and Laurie R. King, is not an EGOT but definitely an MAA. Kudos to the writers and editors of this MWA handbook. I think this makes me a 1/72 winner for each award (there were 72 contributors plus the editors). But who's counting (fraction)?
For the handbook, Laurie R. King wrangled the substantive chapters, including writers like Catriona McPherson who shared about how to write funny, and my husband Dale Berry, paired with Gary Phillips to talk about how to create a graphic novel like their The BeBop Barbarians. Then a bunch of us submitted one-page advice, which Lee Child sorted through and collected. I imagine him picking out my entry, reading it, and thinking, "Ah, so that's what my publicist does." Though honestly, my bit talks about how to keep social media efforts in a time box, so working on those parasocial bonds doesn't eat too much of your writing time. I'm sure Lee Child's publicist has a much bigger box than I do.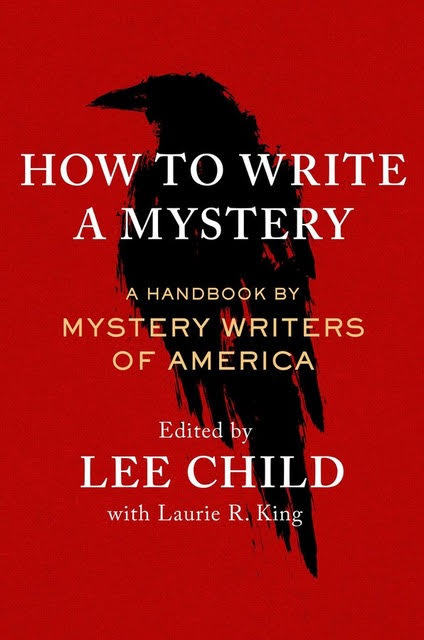 Available for sale everywhere!
One last kudos from this quarter: it's been officially declared that trouble is my business. I can now die happy! Thank you, Publisher's Weekly!